Our services - Project Management
Excelsior's full recruitment experience includes identifying candidates, technical skills screening, resumé presentation, interview coordination, background screening, reference checks, and position close out. This can be augmented with required drug screening, fitness-for-duty testing.
Excelsior Design provides recruiting services for a full range of professional and technical positions in most industries. The following is a list of several of the disciplines that we provide. We are able to locate many other disciplines as well as those listed.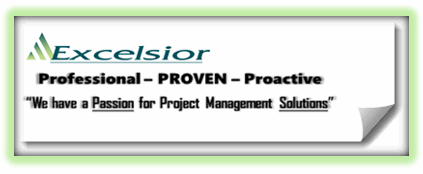 * Remote Scheduling Resources - Deep Discount!
* Cloud Power BI Corporate Metrics Dashboards
* Retained PM Services
* Fast Quotes - Transparent Pricing & Rates